GORE®宇航电缆,防静电线缆(ASW)
静电的积累可能会使重要的互联组件发生短路,威胁到宇航任务的执行。GORE宇航防静电线缆(ASW )电缆采用半导电膜作为绝缘材料,能有效地排放静电,除了具备戈尔宇航电缆系列的100%无故障性能外,还具备柔性好、重量轻等特点。
联系我们
Germany
+49 9144 6010
+49 9144 6816 (fax)
UK
+44 1382 56 1511
+44 1382 56 1007 (fax)
Italy
+39 045 6209 209
+39 045 6209 165 (fax)
France
+33 1 5695 6565
+33 1 5695 6401 (fax)
Spain
+34 93 480 6900
+34 93 373 7850 (fax)
Sweden
+46 31 7067800
+46 31 864226 (fax)
China (Beijing)
+86 10 5707 4999
+86 10 5707 4900 (fax)
China (Shanghai)
+86 21 5172 8299
+86 21 6247 9199 (fax)
China (Shenzhen)
+86 755 8359 8262
+86 755 8359 1654 (fax)
South Korea
+82 2 393 3411
+82 2 393 1285 (fax)
Japan
+81 3 6746 2582
+81 3 6746 2571 (fax)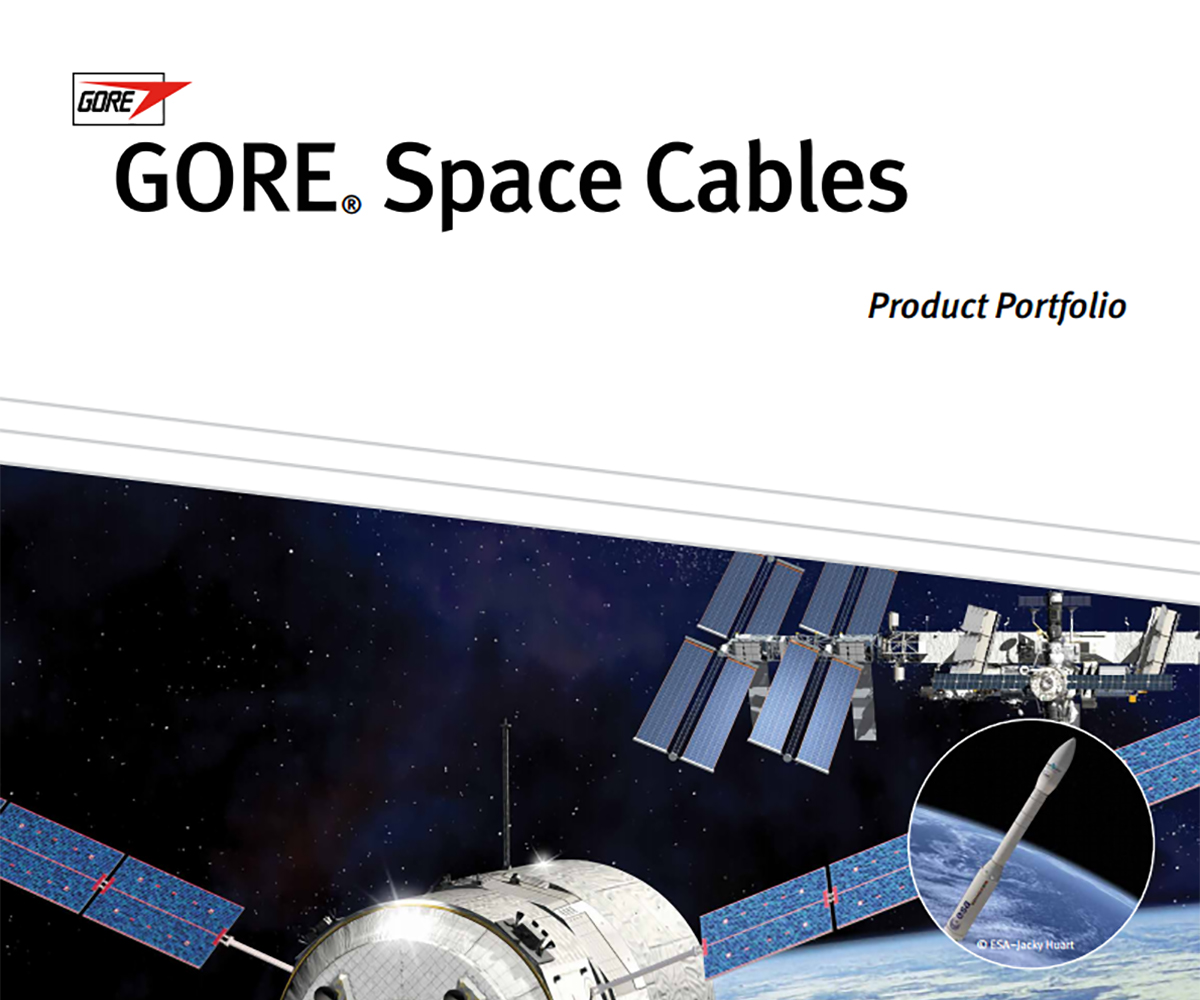 电缆及电缆组件
With their specialized insulation materials, GORE Space Cables ensure that power is delivered safely and reliably in the challenging environmental conditions of outer space. 
Chinese
As cables move, they create and build up static electricity, which can threaten space missions because of the danger of short circuits in vital interconnects.
Gore now provides an anti-static wire for applications in which cable movements, and other effects, can generate the accumulation of static electric charges. GORE Space Cables, ASW (Anti-Static Wire) have a cable jacket that is insulated with a semi-conductive film to effectively drain static electricity.
Available in diameters from 0.65 to 1.03 mm, our cables are lightweight, flexible and can operate in temperatures from -200° to +200°.
The key to our space cables' performance is the proprietary material used in their insulation, expanded polytetrafluoroethylene (ePTFE). This specialized insulation increases the cable's ability to bend and flex, while protecting the conductors from stress and damage. The ePTFE material also eliminates the need to trim frayed insulation, and its specialized construction reduces the overall cable diameter so it fits in the tightest enclosures.
GORE Space Cables, ASW (Anti-Static Wire) are frequently used for:
stationary plasma thrusters
yoke applications
propulsion systems
cryogenic use
solar array wiring
ion thrusters
The cables have been used on many critical space missions, including on several space platforms:
Eurostar 3000
LS 1300
702 HP
Star
For more than 25 years, we've provided highly reliable cable solutions for the space industry. The 100% success rate of our cables demonstrates our commitment to collaborating with customers when developing reliable and durable cables for these demanding applications.
GORE Space Cables, ASW (Anti-Static Wire) feature:
ePTFE- or engineered fluoropolymer-insulated jacket
a flexible and lightweight design
a tight jacket conductivity
These features benefit manufacturers and end users by providing:
protection against static electricity
ease of installation due to flexible design
lower launch mass
Flat cable concepts, which allow for stackability
Additionally, Gore's worldwide engineering team provides sales and technical support. If you have any questions about the space cables' features or benefits, please contact us.
GORE Space Cables, ASW (Anti-Static Wire) meet these technical specifications:
Property
Value
Maximum Operating Voltage
600 V RMS
Conductor
Silver-plated copper or copper alloy, true concentric
Insulation
GEO: expanded PTFE + polyimide
LEO: engineered fluoropolymer
Outer Jacket
GEO: semi-conductive film
LEO: semi-conductive fluoropolymer
Temperature Range
-200°C to +200°C
Learn more about GORE Space Cables, ASW (Anti-Static Wire) in thorough data sheets and a white paper discussing the properties of cables that ensure peak electrical performance.
近期新闻