在网络基础设施中的可靠性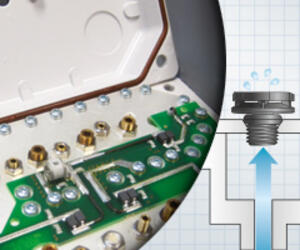 简体中文
2014年2月//采用戈尔®防水透气产品的29件塔顶放大器和合路器经受了长达11年的现场检查和完整性测试。所有装置均超过了建议的透气量,且90%的装置通过了IPX7浸没测试,这体现了防水透气产品的卓越可靠性。
---
Internal pressure fluctuations in telecommunications equipment put significant stress on the housing seals, which over time can result in compromising the seals and the equipment's reliability. These fluctuations are most frequently caused by sudden weather and temperature changes in the outdoor environments in which the equipment must operate. Once the seals fail, contaminants such as rain, dust, and dirt can enter the housing and cause premature failure of the electronics.
GORE® Protective Vents are engineered to eliminate stress and damage on seals by allowing air to flow freely in and out of electronic housings. Based on their research on the impact of pressure differentials on sealed enclosures, W. L. Gore & Associates recommends maintaining internal pressure at or below 35 millibars (mbar). Gore's engineering team bases its vent recommendations for each application on such variables as volume of enclosure, amount of internal free space, level of water and contaminant protection required, enclosure materials of construction, and environmental conditions in which the device will be used. By evaluating these variables, Gore is able to specify the best venting solution to reduce the impact of pressure differentials and increase the lifetime performance of telecommunication equipment.
To evaluate the performance of GORE Protective Vents after extended exposure to real-world conditions, Gore decided to test vents that had been in telecommunication equipment operating throughout the world for several years. Each vent was evaluated for water protection integrity and airflow.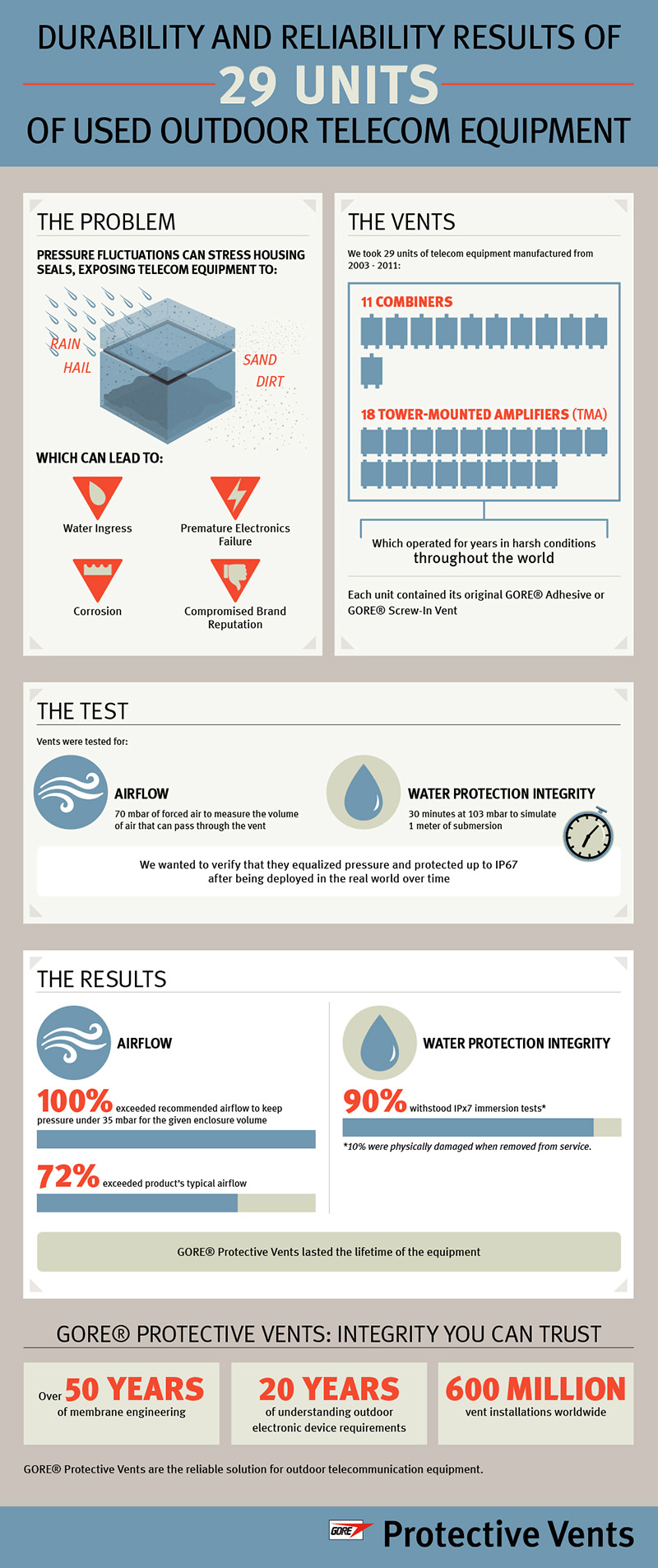 仅用于工业用途
不可用于食品、药品、化妆品或医疗设备等的制造、加工或包装作业